During this visit I had more time to setup my station in Tagytay and test the antennas. I was very impressed by the performance of the spider beam  and even the good propagation on the lower bands.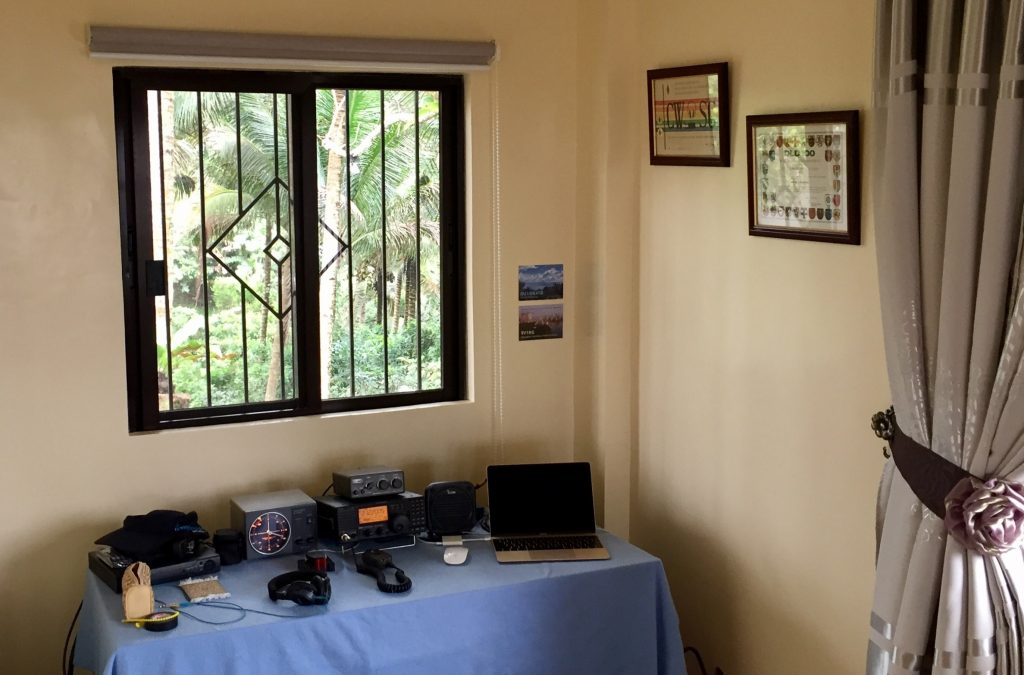 IC-718 with AT-130 manual tuner, external speaker and Yaesu rotator controller. Using my Macbook for loggin and digital modes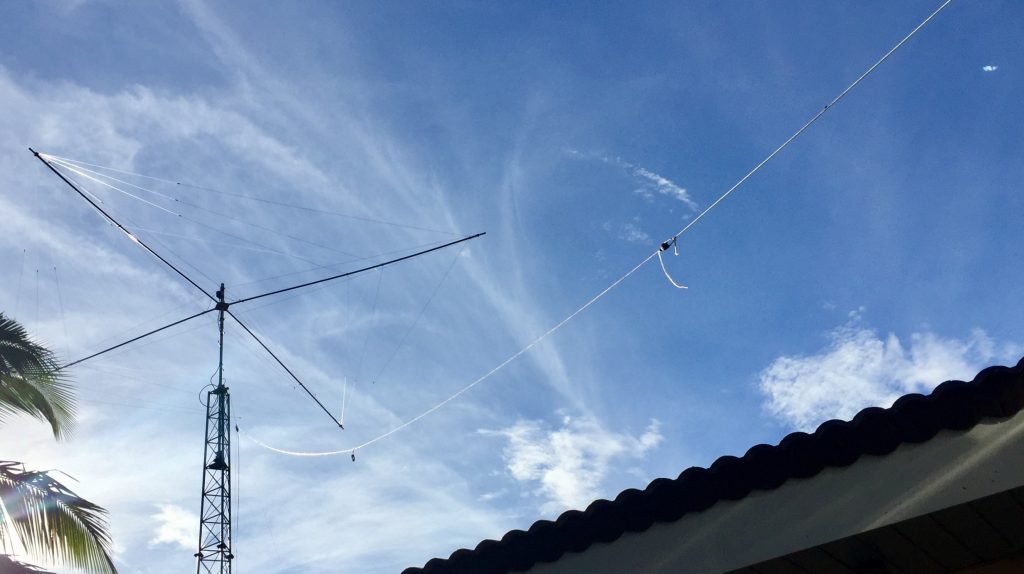 Spider beam for 20, 17 and 15 m and trap dipole for 40 and 80 m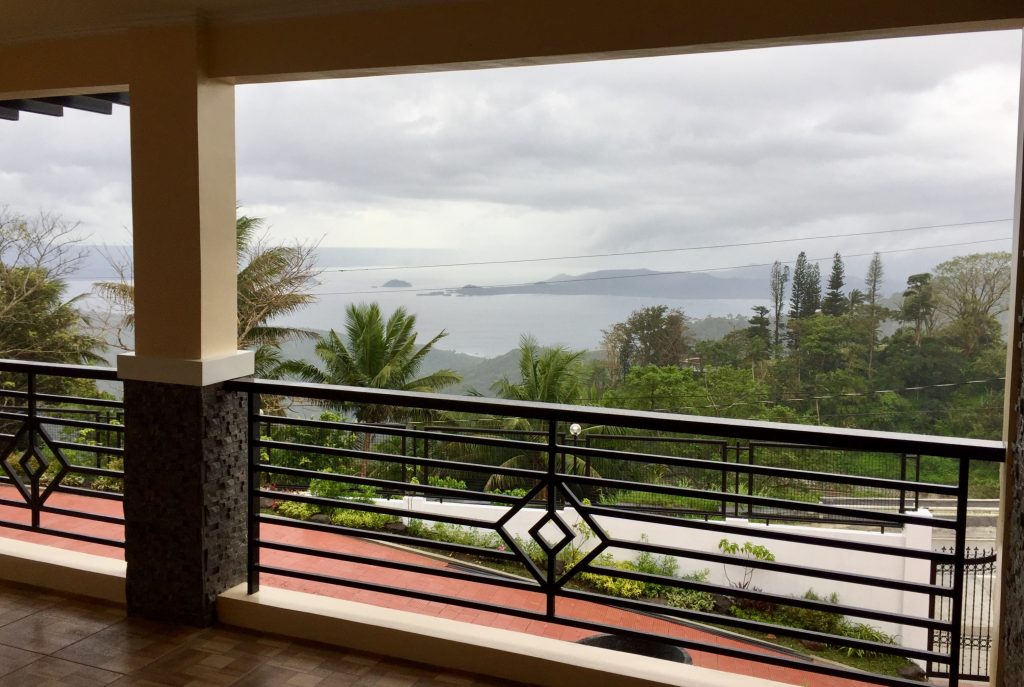 View from our terasse to the south. Ideal propagation in direction of Australia VK
On 1st of Feb I went to NTC and PARA office to take the exam for class A Philippine Amateur radio license. Hopefully I will receive my DU1 callsign soon.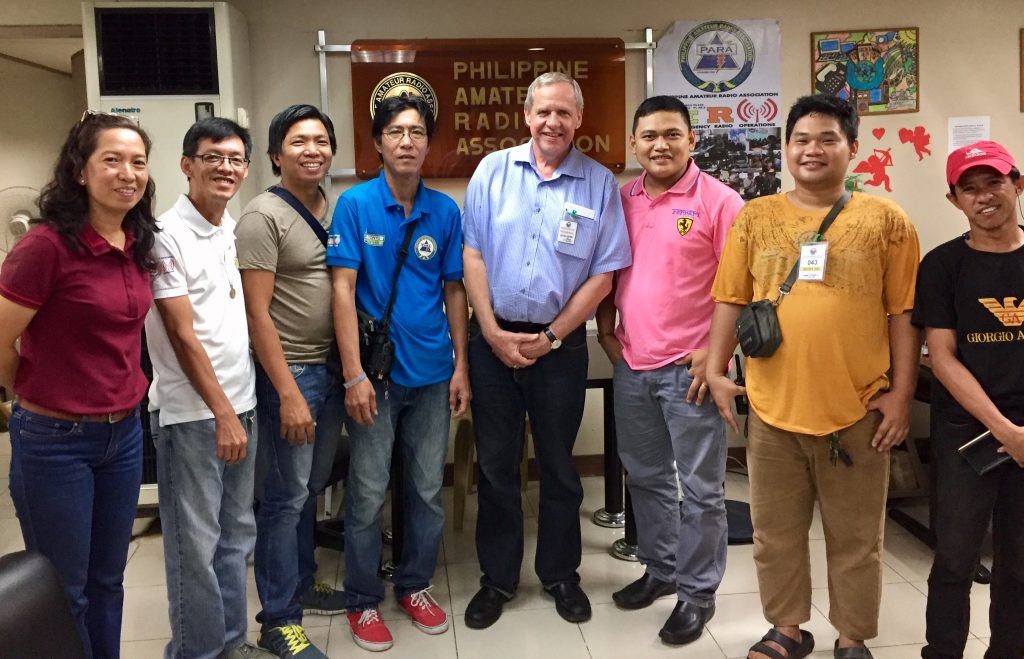 Visit at PARA office in the NTC building in Manila