Finally, after 30 years of service for Rohde & Schwarz,  I had my last day in the company. A small "good bye" celebration with a surprise present.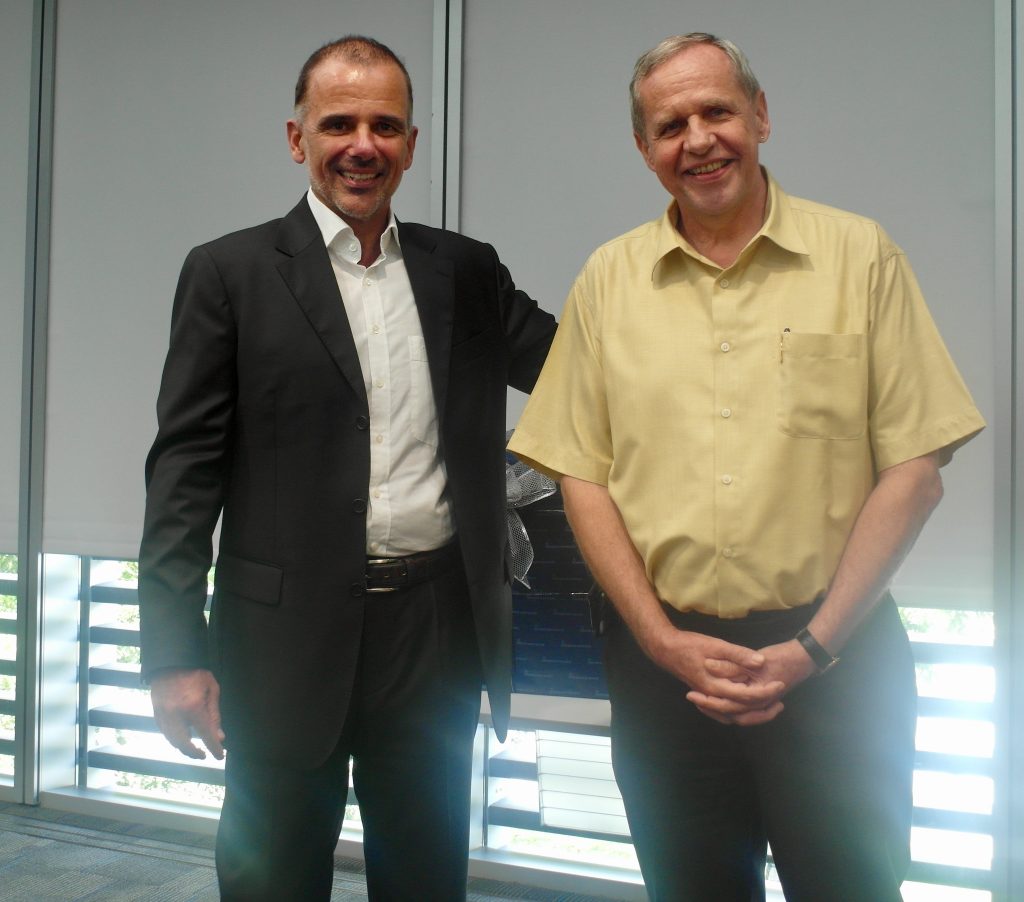 My boss Markus Becker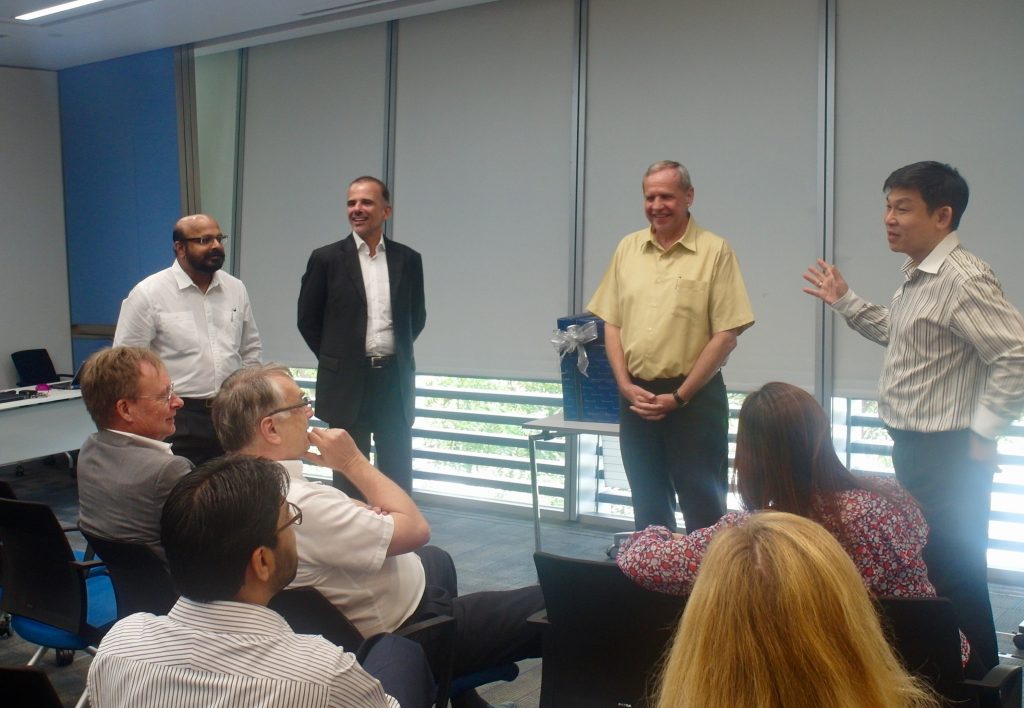 Prakash (HR), Markus, Klaus and Joseph.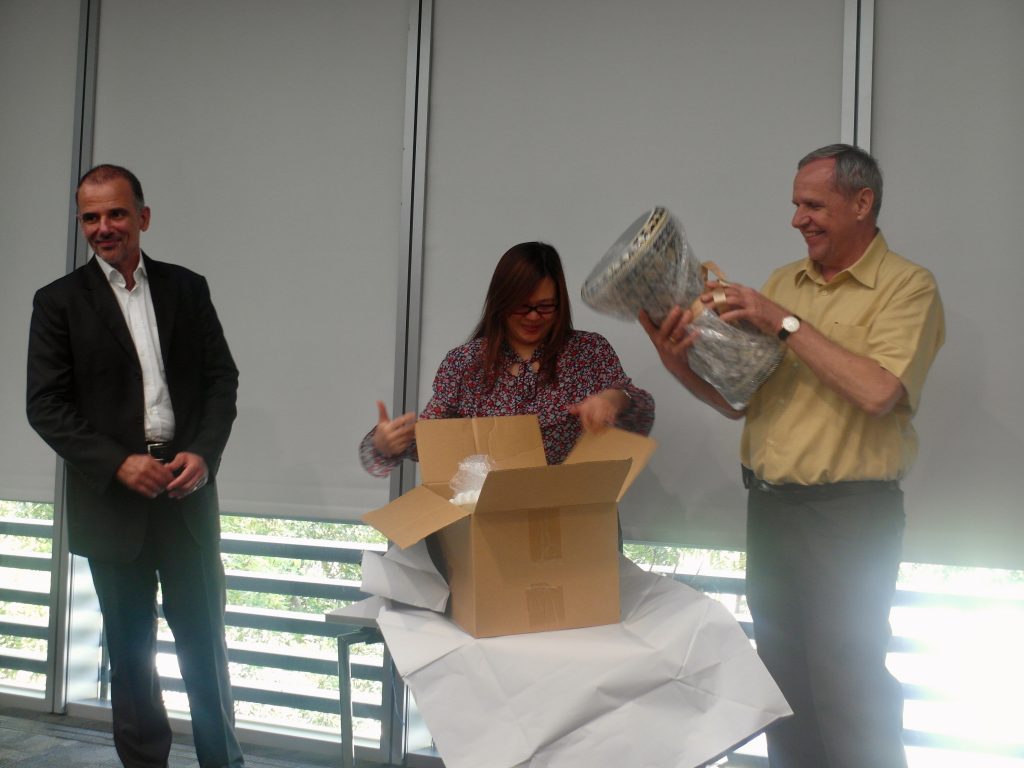 A darbuka (middle eastern drum) as present.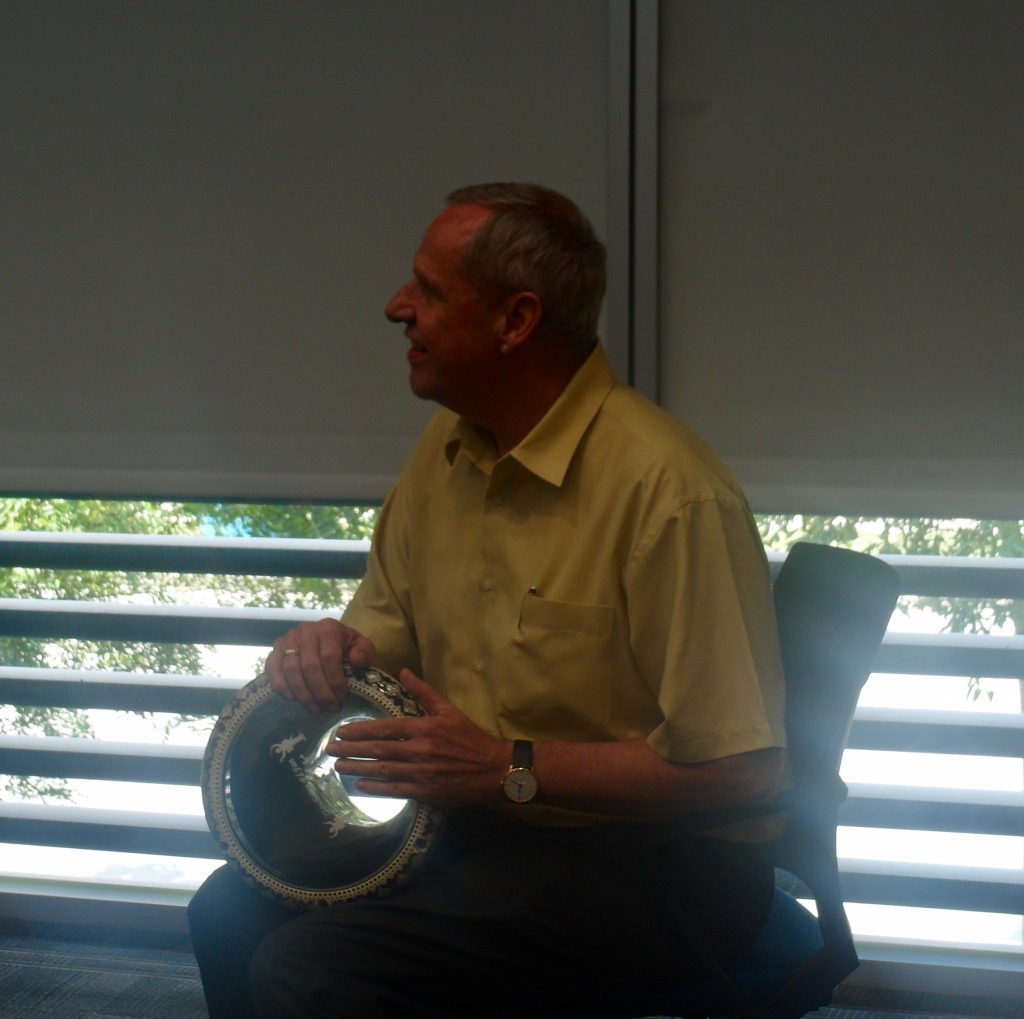 Of course, I had to play the drum.