Finally I made it: my first ever qso in CW via satellite (RS-44). As I only have a free open view of less than 90 deg from my balcony, I have to wait for the right passes, and the time window is usually maximum 10 min.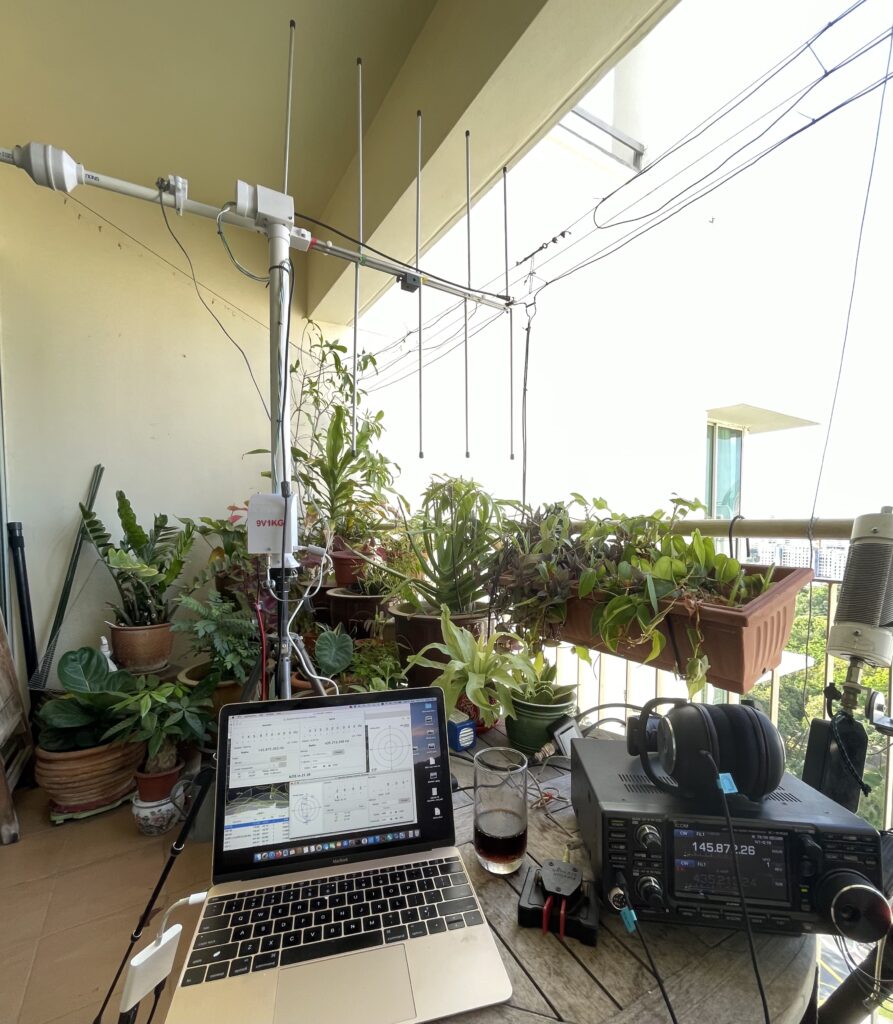 Using the IC-9700 with the 5 element log. per. antenna on my home brew az/el rotator, I was able to hear my own CW signal from the satellite and manage a qso with E21EJC in Thailand!
Software is Gpredict with Hamlib running on my Mac.